5 Life-Changing Destinations Every Couple Should Visit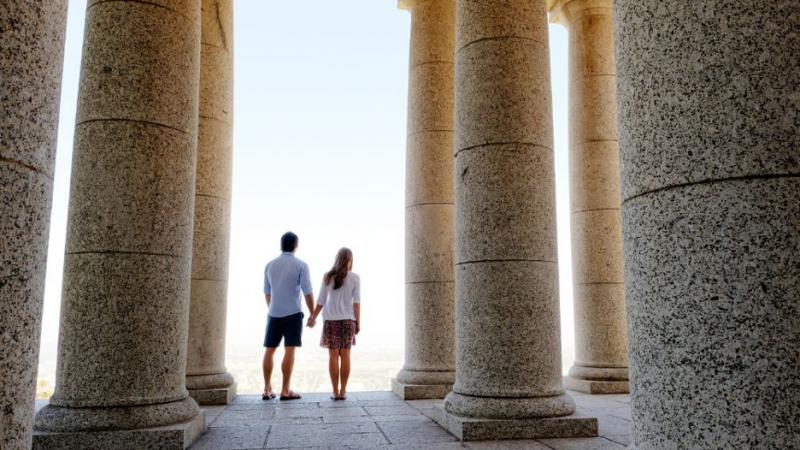 One of the perks of being in a long-term relationship is traveling together. You and your significant other are almost guaranteed to have a great time and discover new things about one another on any trip, domestic or international.
For example, you may discover that your partner gets an adrenaline rush from cliff diving and can make friends with anyone despite only knowing one phrase of the native tongue.
When you're sharing a lot of new experiences with your spouse, it's easy to see aspects of them and yourself that you hadn't seen before. Travel couples may also experience a different type of connection than they would in their usual day-to-day lives.
With that being said, here are the top 5 life-changing destinations every couple should visit.
1. Bali, Indonesia
As the "Island of the Gods," Bali is a romantic destination for all kinds of couples. You're in luck if your idea of romance involves a romantic hike through beautiful foliage, monkey forests, and rice fields. If you're looking for a night out on the town, Bali has a reputation for its vibrant nightlife scene too.
While the island's southern sides are home to pristine white sand beaches, the northern and western shorelines include a surprising variety of beaches with dark, coarse-grained sand.
High-end resorts, yoga courses, spas, and eateries are all found in Bali in addition to the island's ancient temples and shrines.
Bali is also a great place to take a vacation with family.
2. Santorini, Greece
Santorini is an ideal honeymoon destination in and of itself. Akrotiri, a little village located on the southern extremity of the island, is our preferred destination.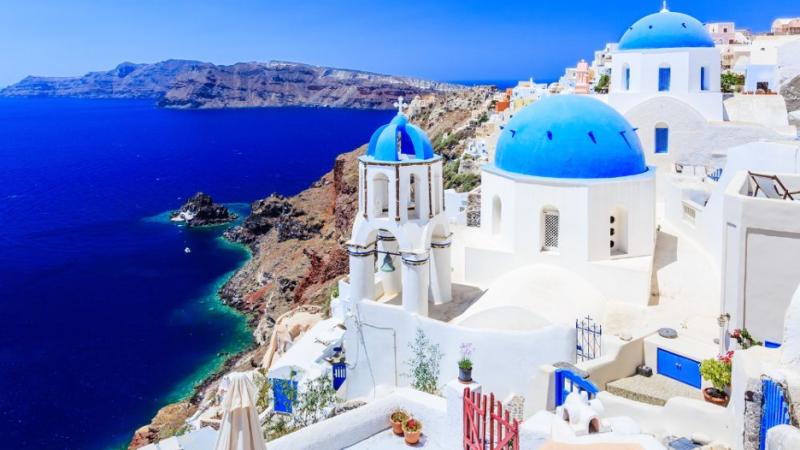 All of Santorini's west coast may be seen from Akrotiri, including the island's Nea Kameni volcano to the west. You can watch the sunset here, and it's a more economical option than staying in Oia's main tourist area.
Eat as much as you want while relaxing by the pool.
3. Florence, Italy
Florence is the beating heart of Italy and the object of our adoration. As you stroll around the Renaissance city and take in the works of Michelangelo and Da Vinci, it's impossible not to have a sense of romance in the air.
Sit along the Arno and sip a Brunello or a cup of gelato from Gelateria de Medici or La Carraia while taking in the sights and sounds of Florence. Piazzale Michelangelo and Giotto's Campanile provide stunning views of Florence at dusk.
4. Tulum, Mexico
Intimate locations and exhilarating experiences are two of the most important aspects of many romantic holidays, and Tulum provides both.
Swim in a natural sinkhole (or cenote), snorkel at the neighboring "aquatic theme park" of Xel-Ha Park, and explore the Mayan ruins, which are one of the best-preserved of their sort.
After a day of fun, adventure, or both, a drink at a bar that resembles a jungle will be the icing on the cake.
Every couple should visit Tulum at least once in their life.
5. Lisbon, Portugal
And lastly, Lisbon. It is also one of the ideal destinations for a romantic holiday, thanks to its rolling hills adorned with colorful buildings and fairy tale palaces, small cobblestone lanes, and breathtaking coastal vistas.
It's tough to resist the city's unique allure after only a few hours of wandering about.
Overall, it's one of the world's most romantic places, as Lisbon has something for everyone, from history buffs to thrill-seekers. It also won't break the travel budget.
Travel Together
So, these are our top 5 picks as life-changing destinations for couples.
Have you already begun to get excited?
We're aware that the outer world has a smattering of magnificent locales. You may find life-changing travel experiences in certain destinations.
Prepare ahead of time and be ready to savor an experience that you're going to cherish forever as a couple.