Best Hidden Gems of Lincoln, Nebraska
As the capital of Nebraska, Lincoln is home to many well-known landmarks and destinations that highlight the city's history and culture. But beyond Lincoln's downtown core and most-toured sites, a wealth of hidden gems are waiting to be uncovered by both visitors and locals alike. These off-the-beaten-path spots allow you to experience Lincoln's distinctive character through the lens of passionate community members and businesses. When you take the time to stray from the usual tourist haunts and explore these under-the-radar attractions, a whole other side of Lincoln emerges.
The local coffee shops, bookstores, art centers, and more that make up these hidden gems offer a glimpse into what gives Lincoln its soul. They are places where neighbors gather, artists find inspiration, and friends share conversations over handcrafted items. Immersing yourself in these local secrets provides new adventures and fresh perspectives, whether you've lived in Lincoln for decades or are just passing through. From the sprawling native prairie land to the cozy neighborhood stores, Lincoln's hidden spots reveal the true heart of the city. So venture beyond the well-known attractions and uncover these local gems that showcase the authentic ethos of Nebraska's capital.
Spring Creek Prairie Audubon Center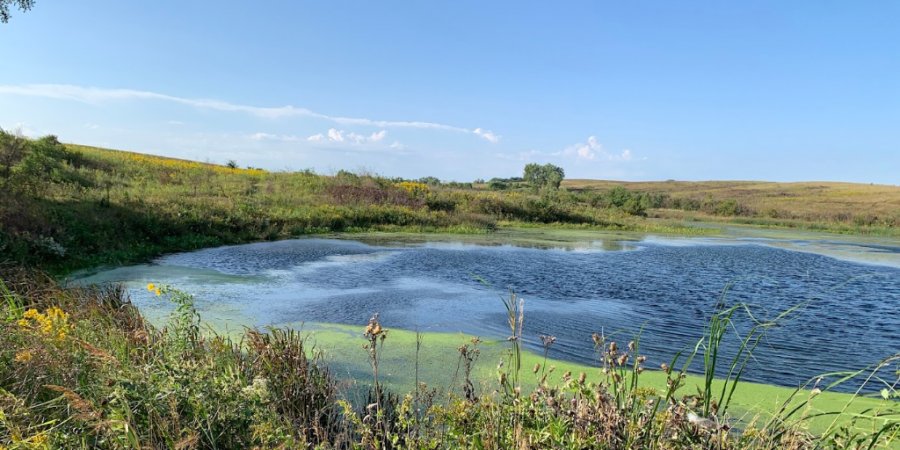 11700 SW 100th St, Denton, NE 68339
https://springcreek.audubon.org/
Just southwest of Lincoln's city limits, Spring Creek Prairie Audubon Center protects 808 acres of native tallgrass prairie, complete with hills, wildflowers, and meandering streams. Eight miles of hiking trails allow you to traverse the scenic landscape, spotting birds and butterflies along the way. Deer, turkey, and other wildlife are also frequent sightings. Make sure to stop by the Johnson Prairie, ablaze with wildflowers in spring and summer. The Nature Barn has exhibits about the native ecosystem and its inhabitants. Guided bird walks, stargazing events, and other nature programs are also offered. Spring Creek Prairie is the perfect spot to immerse yourself in Nebraska's prairie wilderness.
The Mill Coffee & Tea
800 P St, Lincoln, NE 68501
https://www.themillcoffee.com/
Tucked away in Lincoln's Historic Haymarket District, The Mill Coffee & Tea is housed in a cozy brick warehouse building from the early 1900s. Step inside and you'll discover polished concrete floors, exposed pipes, and local artwork covering the walls. Baristas serve up premium pour-over coffee, espresso drinks, and loose leaf teas while you relax on plush leather couches or at communal tables. Freshly baked scones, cinnamon rolls, and other pastries tempt those with a sweet tooth. Outside, strings of lights adorn the patio seating area. It's the perfect spot to fuel up before exploring the rest of the vibrant Haymarket District.
Lee Booksellers
115 N 14th St, Lincoln, NE 68508
https://leebooksellers.com/
Bibliophiles rejoice! Since 1968, Lee Booksellers has been a haven for book lovers in Lincoln. The cozy shop is packed from floor-to-ceiling with over 35,000 used and rare volumes. Lee's extensive inventory spans everything from popular modern titles, to obscure academic tomes, to valuable first editions and antique books. Relax in the upstairs cafe with a steaming cup of tea and browse the shelves - you never know what treasures you might uncover. Beyond just books, Lee's also sells vintage vinyl records, comics, magazines, and more. It's the perfect place to while away an afternoon getting lost in literature.
Lincoln Children's Zoo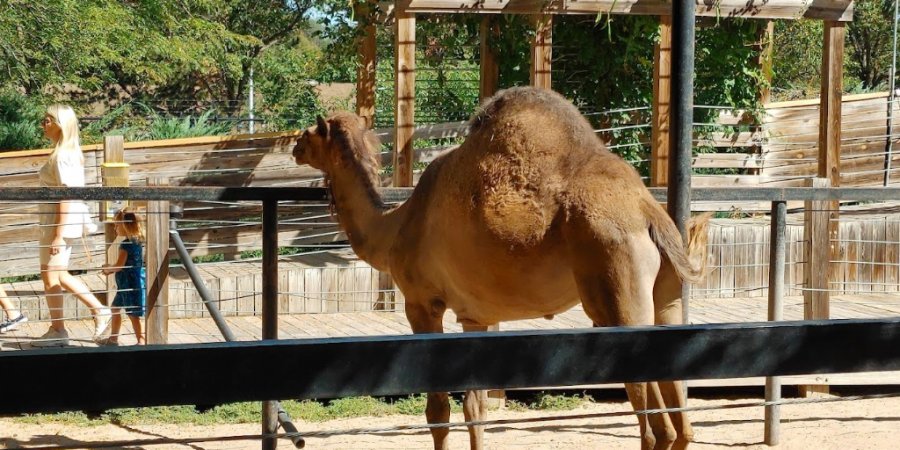 1222 S 27th St, Lincoln, NE 68502
https://lincolnzoo.org/
At Lincoln Children's Zoo, interactive exhibits tailored for kids allow them to have fun while learning about wildlife up close. Highlights include an Australian Adventure Outpost where kids can explore a giant play structure reminiscent of the Sydney Opera House. At the Splash Park, little ones will stay cool on hot Nebraska days running through water features. Other exhibits let kids feed and pet farm animals in the barnyard area. The Zoo Train takes kids on a ride through various habitats as it circles the zoo. And the epic playground has slides, climbing structures and even a zip line! With special events like summer camps and visits from costumed characters, Lincoln Children's Zoo offers engaging family fun.
Amigos/Kings Classic
1640 O St, Lincoln, NE 68508
https://amigoskings.com/
For unique global wares and handcrafted artifacts, a stop at Amigos/Kings Classic is a must. The colorful shop sells folk art, textiles, jewelry and more hailing from locations worldwide including Mexico, Central America, Africa, and Asia. Of particular note is their large collection of Oaxacan handicrafts and Day of the Dead items from alebrijes to calaveras. You can also browse colorful apparel, tapestries, and decorative pieces often handmade by artisans. Owners and world travelers Keith Ernst and Richard Sutton stock the shop with authentic artifacts and crafts you won't find anywhere else in Lincoln.
James Arthur Vineyards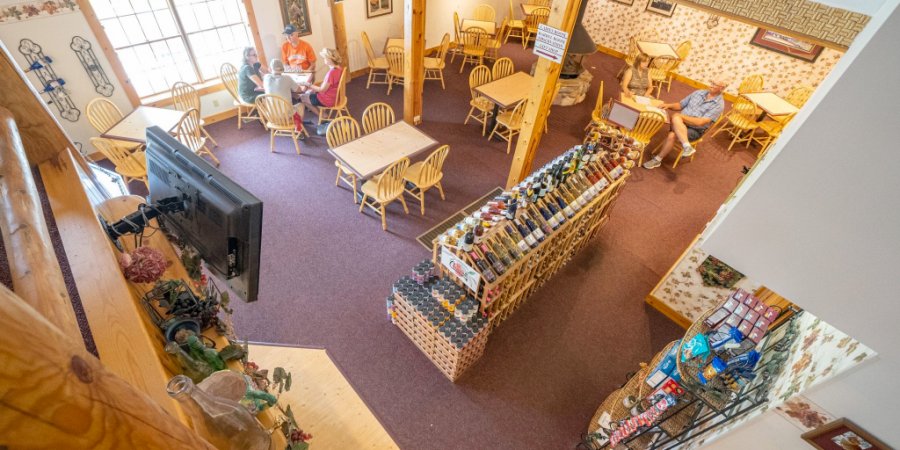 2001 W Raymond Road, Raymond, NE 68428
https://jamesarthurvineyards.com/
Just outside Lincoln in Raymond, James Arthur Vineyards offers a peaceful wine country escape. Their tasting room is situated on a scenic 100-acre estate, with wines made from grapes grown on-site. Sip vintages like the Elderberry Blush and Black Walnut Harvest Red while looking out over the tranquil rolling vineyards.
Sunken Gardens
27th & Capitol Parkway, Lincoln, NE 68502
https://www.lincoln.ne.gov/City/Parks/ParksFacilities/SunkenGardens/
In downtown Lincoln, Sunken Gardens is an oasis of flowers, fountains and public art. Lush seasonal floral displays ring a cascading waterfall feature. Pathways meander by sculptures, rock formations, and shade trees. It's a perfect spot for a relaxing stroll or lunch break from the downtown hustle and bustle.
A Novel Idea Bookstore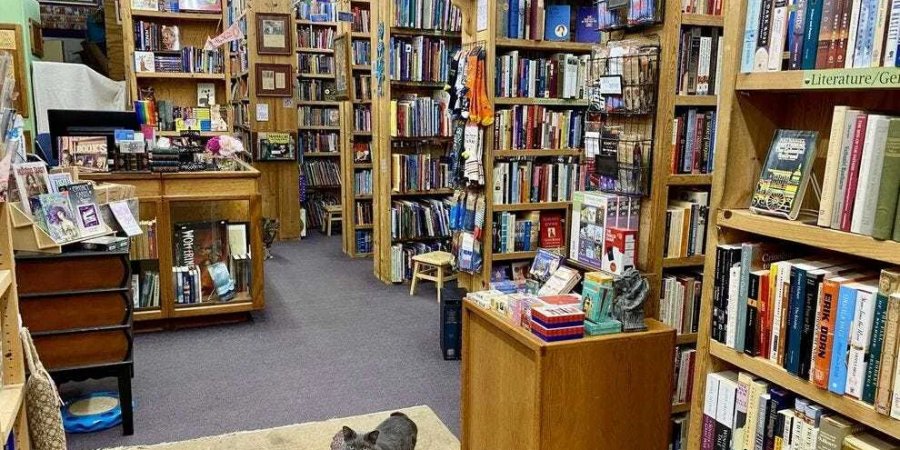 2227 S 148th St, Lincoln, NE 68506
https://anovelideabookstore.com/
Bookworms should also check out A Novel Idea, a cozy used bookshop in south Lincoln. Their collection spans many genres from sci-fi to romance to mystery. Relax in one of their purple armchairs by the fireplace and get lost in a novel. The attached Jane's Cafe serves up coffee and snacks.
International Quilt Study Center & Museum
33rd & Holdrege Streets, Lincoln, NE 68583
https://www.internationalquiltmuseum.org/
Lincoln is home to the world's largest public collection of quilts with thousands on display at the International Quilt Study Center. See antique masterpieces, innovative contemporary designs, and rotating exhibits. Classes, lectures, and special events are also offered.
Conclusion
Beyond the hustle of downtown, Lincoln rewards those who take the time to uncover its hidden treasures. From the cozy bookshops of Haymarket to the natural prairie beauty at Spring Creek, these local spots encapsulate Lincoln's welcoming community spirit. The Mill's freshly baked treats, Lee Booksellers' literary treasures, and the Lincoln Children's Zoo's engaging exhibits all offer memorable experiences. And gems like the Sunken Gardens downtown oasis or James Arthur Vineyards' scenic wine tastings provide peaceful escapes. Whether you're a local looking to fall in love with Lincoln all over again or a visitor wanting an insider's guide, make sure to explore these hidden gems scattered throughout the city. They reveal the true charm of Nebraska's capital.
Let me know if you would like me to modify or expand the conclusion in any way. I can provide more details on the overall experience of discovering Lincoln's hidden gems. Just let me know if you would like any changes!