7 Most Epic Hikes in Nepal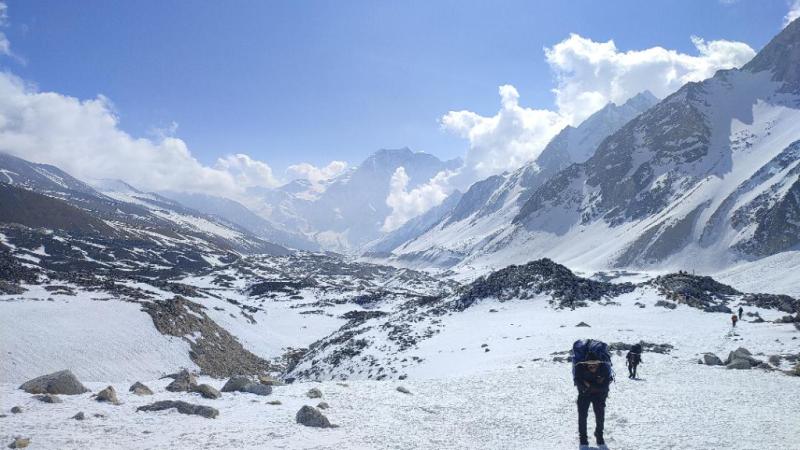 Nepal, the King of Mountains, features some of the greatest hiking paths for mountain lovers and trekkers. The blend of breathtaking mountain scenery and fascinating culture unarguably makes Nepal one of the top destinations for trekking.
Additionally, being the foundation of eight of the world's ten tallest mountains, there are countless routes to explore and spectacular scenery.
According to the bespoke Hiking Company, Nepal Hiking Team, we have shortlisted Nepal's 7 most epic hikes. Go over the list and plan to explore them in the future.
Everest Base Camp Trek
World-famous Trekking destination Everest Base Camp trek needs no introduction. The finest scenery is available here, and the incredible opportunity to observe legendary Sherpa culture adds more flair to the hike. Also, the picturesque villages under the shadow of giant mountains are a bonus of this trek. Moreover, the exhilarating flight to Lukla is an unforgettable delight of the EBC trek. These fantastic features make the EBC trek one of the epic hikes in Nepal.
Mardi Himal Trek
Remote, less busy, delightful mountain scenes and fairy-tale forests are a few things one can anticipate in Mardi Himal Trek. Although not famous as other treks in the Annapurna region, it is quickly gaining admirers for its unrivaled mountain views. From the daring height of 4500 meters at High Camp, travelers witness an up-close view of the Annapurna massif. Overall, the trek is full of lovely panoramas, which is why it is one of Nepal's epic hikes.
Ghorepani Poon Hill trek
Ghorepani Poon Hill Trek is a well-known trek for marvelous Annapurna sceneries and magnificent sunrise and sunset views. The walk goes through wonderful rural villages allowing travelers to taste the pastoral lifestyle of Nepal. Likewise, another highlight of this journey is to admire the all-encompassing views from Poon Hill. Overall, it is an engaging journey full of impressive vistas and cultural interaction.
Annapurna base camp trek
The Annapurna Base Camp trip will take you through magnificent landscapes from beginning to end. The journey passes through numerous lovely towns, thrilling subtropical rainforests, and flowing waterfalls, providing ample opportunities to experience Mother Nature. The excursion also involves walking on the glacier, which makes it even more exciting. All the more, the contrasting landscape and jaw-dropping backdrop make it one of the best treks in Nepal.
Annapurna Circuit trek
Dubbed as a classic trek in Nepal, the Annapurna Circuit trek is Nepal's most awe-inspiring trekking route. The hike traverses through the rich green valley to barren landscapes seamlessly. It also entails walking past exciting landscapes and enjoying medieval gompas and traditional villages. With each passing town, travelers get to immerse in glorious traditions and cultures under the shadow of majestic peaks of Nepal.
Manaslu Circuit Trek
Manaslu Circuit Trek is a visually pleasing journey that takes you to the pristine corner of the Nepal Himalayas. Notably less busy than most treks on the list, it goes through mesmerizing jungles and remote villages to reach the foot of Mt. Manaslu. This trek is perfect for trekkers who wish to explore Nepal's raw and unfiltered natural and cultural beauty.
Upper Mustang Trek
Upper Mustang Trek is a glamorous trek in one of the remotest regions of Nepal. The hike does not involve making many ascents and descents; thus, it is relatively easy on the legs. But its moderate nature is not only the fascinating aspect of this journey. Its arid landscape and stunning vistas, chalk-white villages, fortified monasteries, and wall caves are a few things that make hiking in the Upper Mustang the best walk of your lifetime.
Final Words
Beyond these treks, there are several other beautiful treks in Nepal that are scenically pleasing and outstanding. Kathmandu-based and expert travel operator- Nepal Hiking Team recommends travelers try one of these incredible hikes before exploring other stunning trails in Nepal. All the journeys promise lovely times and memories to last forever.