Things to Do Around Roma Trastevere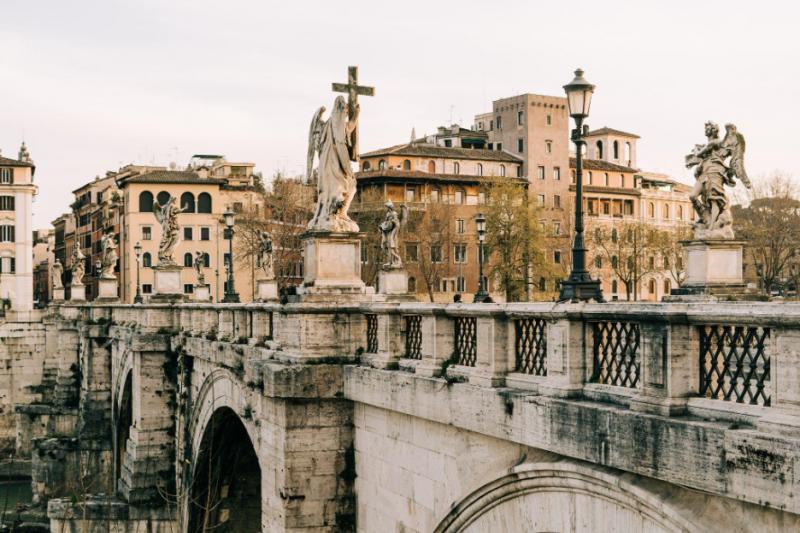 Roma Trastevere is one of the main train stations of the Italian capital. And as a result, it welcomes millions of tourists every year. And yet, for the vast majority of those visitors, the rail station is just a stop along the way to somewhere else.
However, the Trastevere neighborhood is one of the best-kept secrets in this heavily touristed city.
In many ways, this neighborhood - which takes its name from the fact that it is across the Tiber River, or Tevere in Italian, from Rome's historic center - is a taste of a different and more authentic Rome, far from the tourist crowds that define the rest of the city.
If you find yourself with some time to kill in the station, don't just sit there watching the clock. Drop off your unneeded bags at a Trastevere luggage storage and get ready to see a side of Rome that most people never glimpse.
Visit Ponte Fabrizio
Rome is full of stunning historical monuments and artworks. And that's not only true of the better-known historic center of the city. Even in this more residential neighborhood, you can find many relics of the city's fascinating past.
One of the most beautiful and popular spots in Trastevere is Ponte Fabricio, or Fabricio Bridge. This bridge was built all the way back in 62 BC, making it one of the oldest structures in Rome - and one of the few remaining bridges from the Roman Republic period.
Ponte Fabricio spans the Tiber River and offers stunning views up and down the river. It's a popular spot for couples to come and watch the sunset, so if you're looking for a romantic spot in Rome, this is definitely it.
Stroll around Tiber Island
Tiber Island is another spot that's popular with locals but often overlooked by tourists. This small island in the Tiber River was once the site of a hospital for people with contagious diseases.
Nowadays, it's a peaceful spot in the middle of the city, and it's a great place to take a stroll on a sunny day. You can also visit the Basilica di Santa Maria in Trastevere, which is one of Rome's oldest churches.
If you're feeling hungry after all that walking around, head to one of Trastevere's many restaurants. This neighborhood is known for its lively nightlife, so you can find plenty of great places to eat and drink here.
You can also find some excellent gelato shops if you're looking for a sweet treat. Although this island is joined to the rest of the city by the oldest bridges in Rome, it still has a way of feeling like a long way away from the noise and crowds of the rest of the city.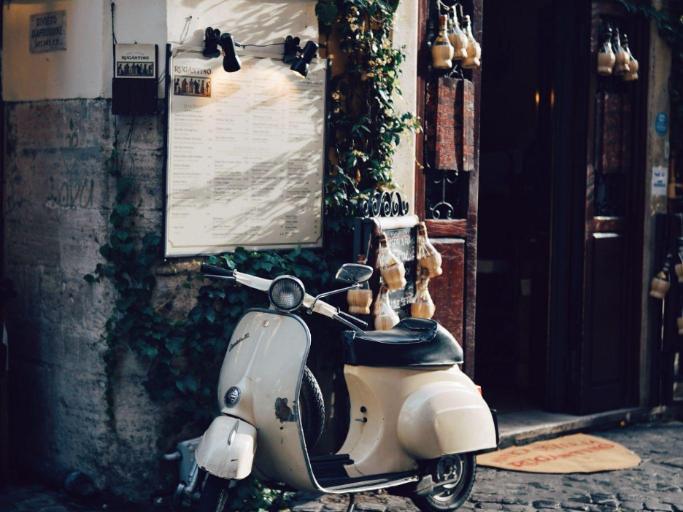 Marvel at the Basilica di Santa Maria
Located on Tiber Island, the Basilica di Santa Maria is one of Rome's oldest churches. This beautiful basilica was built in the 3rd century and has been a major pilgrimage site for centuries.
The church is famous for its stunning mosaics, which date back to the 13th century. These mosaics depict scenes from the life of Jesus Christ, and they are some of the most important examples of medieval art in Rome.
If you're interested in learning more about the history of this church, you can take a guided tour. These tours are available in English and Italian, and they are a great way to learn more about this fascinating building. This church may be small, especially compared to some of the other gigantic places of worship in Rome. But that's part of its appeal. Inside, it's an absolute treasure trove of art and history, and if you get the chance, don't miss the crypt, which is an incredibly atmospheric place to visit.
Enjoy Aperitivo in a Local Bar
If you're looking for a true taste of Trastevere life, head to one of the neighborhood's many bars for an aperitivo. This is a popular Italian tradition, especially in the summer months, when people head to bars for a pre-dinner drink and some snacks.
You can find plenty of great bars in Trastevere, but one of our favorites is Bar San Calisto. This bar is located in a beautiful square, and it's the perfect place to enjoy a glass of wine or a cocktail while people watching.
If you want to try something really traditional, order a Spritz. This refreshing drink is made with prosecco, bitters, and sparkling water, and it's the perfect way to cool down on a hot day. Apertivi are usually served with snacks like olives and bread, and it's a very civilized way to mark the transition from day into evening and whet your appetite for some delicious Roman food.
Drink in the view from Belvedere Del Gianicolo
One of the best things to do in Trastevere is to head up to Belvedere Del Gianicolo, which is a lookout point that offers stunning views over Rome. This is a great spot to come at sunset when you can watch the city lights come on as the sun goes down.
It's also a popular spot for couples, who often come here to enjoy the romantic atmosphere. If you want to make the most of your time in Trastevere, then this is definitely a place you should add to your list. Don't forget your camera to capture the incredible view of the city.
Killing Time in Trastevere
Approach with the right attitude, a wait between trains can be a blessing when it happens in a neighborhood like this. There are many things to see and do in Trastevere, and even though the area is just as historic as the rest of Rome, you'll find yourself free of the usual tourist crowds. Leave your bags behind at a luggage storage and make the most of your time in one of Rome's most interesting neighborhoods.